Last Updated on January 2, 2023 by KC7NYR
HandBrake 1.6 Open-Source Video Transcoder Finally Brings AV1 Video Encoding
The new release also brings high bit depth and color depth support to various encoders and filters.
HandBrake 1.6 open-source, free, and cross-platform video transcoding application is now available for download as a major release that introduces support for the AV1 video codec and numerous other new features and improvements.
HandBrake 1.6 is here almost a year after HandBrake 1.5 and it finally adds the long-anticipated AV1 video encoding support through the implementation of SVT-AV1 (software) and Intel QSV AV1 (hardware) video encoders, along with 4K AV1 General, QSV (Hardware), and MKV (Matroska) presets.
New 4K HEVC General presets are also present in this new major HandBrake release, which also adds high bit depth and color depth support to various encoders and filters, as well as support for the Intel Deep Link Hyper Encode feature to leverage Intel integrated and discrete graphics to accelerate encoding.
Apart from AV1 video encoding, HandBrake 1.6 adds support for new video encoders and decoders, including VP9 10-bit encoder, NVENC HEVC 10-bit encoder, NVDEC decoder, as well as VCN HEVC 10-bit encoder. On top of that, the x264 encoder received H.264 levels 6, 6.1, and 6.2 profiles, and both the x264 and x265 encoders received H.264/H.265 4:2:2 and 4:4:4 profiles.
HandBrake 1.6 also adds a new Bwdif deinterlace filter and updates numerous filters, including Autocrop, Comb Detect, Decomb, Denoise, Detelecine, Grayscale, Denoise, Chroma Smooth, and Sharpen.
Under the hood, HandBrake now supports the --cpu configure parameter to enable support for native CPU architectures, as well as the –lto configure parameter to allow for link-time optimization. Many third-party libraries have been updated as well to their latest versions.
There's also good news for Linux users as HandBrake's interface is now on par with the Mac and Windows versions. Many bugs were fixed and various other quality-of-life improvements were added to make your video transcoding experience better. Check out the release notes on the project's GitHub page for more details.
HandBrake 1.6 is available for download right now from the official website as a Flatpak app or a source tarball if you fancy compiling the software from sources.
To install the Flatpak bundle, download both the Flatpak app and the GPG key file from the downloads page and then run the first command below in the directory where you've downloaded them. Then, run the application with the second command below.
flatpak --installation=default install HandBrake-1.6.0-x86_64.flatpak
flatpak run fr.handbrake.ghb
---
An Open-Source Alternative to Google, Alexa, and Siri in Works for Home Assistant Platform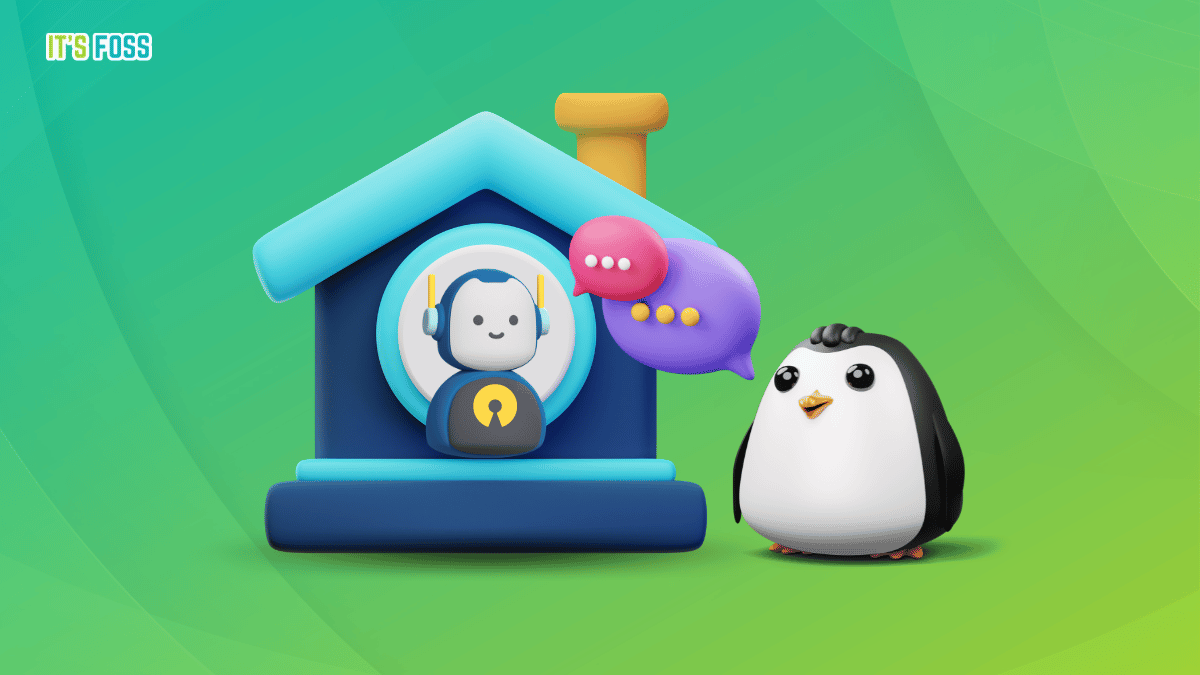 Home Assistant is an open-source smart home platform that focuses on providing local control and privacy to its users. It can run off a Raspberry Pi or even a local server.
They also have a subscription service for access to additional features such as support for Alexa and Google Assistant, which is managed by a company called 'Nabu Casa'.
In a blog last week, Paulus announced a new open-source project that aims to offer a voice assistant without an active internet connection or any other big tech voice assistants.
So, an open-source challenger to Google, Alexa, and Siri? ?
Let's see what this is all about, then.
What is it?: This will be a part of the Home Assistant application and will offer the ability to run voice commands locally to control the connected smart devices.
Paulus also asserts that their most important priority is to support different languages, he says:
People need to be able to speak in their own language, as that is the most accessible and only acceptable language for a voice assistant for the smart home.
To fuel this endeavor, the creator of Rhasspy, Mike Hansen, has been roped in to make this possible.
For those of you who don't know, Rhasspy is another open-source software that specializes in providing a fully offline voice assistant that is backed by its community of users.
If you ask me, I feel that this feature of Home Assistant will be powered by Rhasspy, which is a good thing.
Why reinvent something that already exists? It's better to improve upon it.
What to expect?: Initially, the voice assistant won't be able to do things you might expect. So, things like making a web search, making calls, playing voice games, etc., are a no-go.
What it will focus on instead are the basics of what a voice assistant should be; this was done to make sure that the work ahead of them was manageable.
They aim to start with a few actions and then build up language models around them.
In its current state, Home Assistant supports 62 different languages in its user interface. They plan to add support for all these languages with their voice assistant.
When to expect?: They have already started work on this by building a collection of intent matching sentences for every language.
What this means is that the community can contribute to the development of the voice assistant by adapting the commands for smart devices to their respective native languages.
They aim for a release sometime in 2023 and have mentioned that it will be the 'year of voice'.
I think an open-source voice assistant that works offline can be a very useful thing to have; it lets you be free of any tracking from big tech.